Pixers sets are various combinations of assortment from different categories. They have been created to make shopping easier as they contain components that match each other in terms of style, theme and colour. This makes them a harmonious whole. Ready-made Pixers inspirations can be successfully applied both at home and in professional space. The application of such a solution allows to quickly and inexpensively achieve a unique character, change the climate and emphasize a new room decor. Anyone who wants to change the arrangement of their apartment or company should decide to buy a Pixers set. It contains all the necessary elements to create an extraordinary and fashionable space. The sets include wall decorations (photo wallpapers, stickers, paintings, posters and textiles), duvet covers, window curtains, pillows and blankets. A huge selection of themes and styles of elements from the presented categories is the key to personalising each interior. Ready-made sets are a perfect way to change the decor in a few moments and with a small financial outlay.
...&nbsp

more
PIXERS SETS - READ MORE
Your interior, your choice
Interior design, like the way we dress, is a form of expressing ourselves, our tastes and interests. The classic style, which has enjoyed for many years, is elegance, comfort and good taste. However, if a classic starts to overwhelm a bit, for example, poster sets in a tasteful frame will be a great idea to break it down. Such a private gallery will enliven the room and give it an individual character. Another interesting proposal will be window stickers, which will successfully replace overwhelming and often looking museum curtains and curtains. More and more often minimalist style appears in Polish homes. The choice of decoration for open space has to be very carefully thought out, so that the accessories do not disturb the prevailing simplicity. A set of light-transparent window curtains (e.g. grille) and matching decorative cushions will work well here. Ready-made sets are the best solution in case of minimalistic flats. This style puts on spaciousness, peace and harmony, which can be destroyed very quickly with ill-fitting accessories. One of the most popular recent trends in interior design is Scandinavian style. Typical for it, made of natural raw materials, the furniture will be best suited to present floral motifs or geometric posters and pillows. The space will be well filled with a contrasting combination of gray and black or a combination of white with green and blue. Such sets guarantee good effect.
Interior design - interesting ideas
More and more people attach importance to the appearance of the surrounding space. The interior design is of great importance for the comfort of everyday functioning and work. In the multitude of everyday matters and responsibilities, not everyone can afford to think carefully about the interior design, and using the help of a professional is a considerable expense. At Pixers.net.eu you will find ready-to-use interior inspirations. We present interesting ways of arranging "four angles" using the products available in the store. Thanks to the solutions we have in our offer, you will achieve an attractive space inexpensively and without the need for radical refurbishment. With us, you can easily choose the decor for: bedroom, living room, kitchen, bathroom, study or children's room. Each arrangement expresses the current stylistic trends and allows for personalization of a given space. We have countless additions in many styles and on various topics.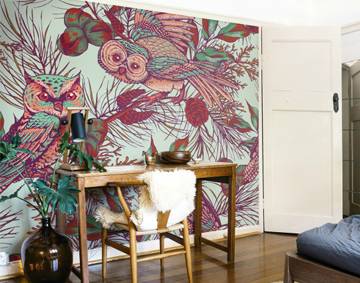 ---